A Journey through sound & video
My name is Michall Ellenhart, and I'm an Instructor, composer, music producer, and Videographer from Denmark. Since the early nineties,
I have been composing music and had the privilege of working with a ton of insanely talented people across the universe. 

As an Instructor, I teach modern music production techniques covering everything in contemporary music production, from basic setup and preparation to a full-blown production, tracking the first audio to mixing the final song. While working with most DAW's my weapon of choice is Cubase Pro and Ableton Live.
You will find information about all my current activities on this site, from composing and beat-making to my production company Grazehopp Music. It's the same guy, just clarifying the different hats in one "bucket." I love creating, perfecting, and reflecting every day.
What gets even better is when I can share my knowledge collected through years of experience with new music cravings and talented people.

How it all started
A little background story from the past, I got my first drumkit as a seven-year-old kid, who banged on cardboard boxes for two years straight. My parents decided to buy me a smaller drumkit, and from there, things felt easy, and I didn't have any vision just yet. In my early teenage years, the idea of making a living out of music began to flourish. I was actively playing in various live bands, everything from reggae, rock to funk and disco. Suddenly things started to paint a picture - music was my life. In 1986 I bought my first drum machine and followed up with a keyboard containing 128 sounds together with an 8-bit sampler - I was ready to compose and write music for the rest of my life.  
At that moment in time, I didn't know that I would work on music for some of the very best on the contemporary music scene and even create invaluable friendships along the way later on in my career.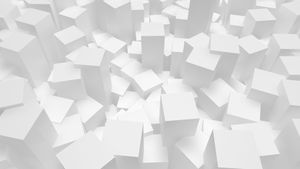 "

Michall has been a producer for Lifted House since the early nineties and has always been very profesional delivering top quality productions. We endorse Michalls work and him as a person with all our heart." - Christian Rosén CEO
— Lifted House ApS